Delivering spring water to Klamath County, Lake County and Deschutes County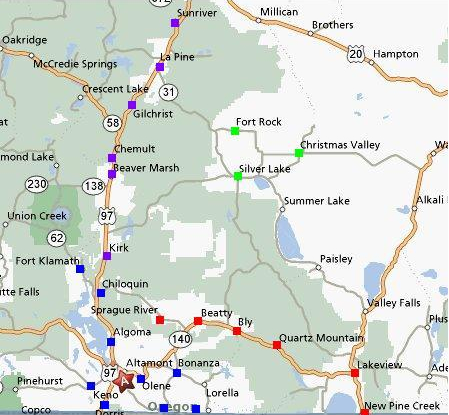 How our delivery system works:
Once you have placed your order, your cooler and water will be delivered and set up on the day you requested.
When you are set up the driver will explain the care of the cooler and answer any questions you may have.
You will receive a delivery schedule for 6 months at a time.
Because you do not have to be home to receive future deliveries, you and the driver will discus where you will put the empty bottles as that is how many full bottles he will leave with you.
If you run out of water before your scheduled delivery date for what ever reason, just call our office and we will get there usually within a day or two. Sometimes same day. NO extra charge